Welcome To Jay Bee Machine Works
Parts Manufacturer for Government and Industry

Established in 1931

400 Pike Road, Huntingdon Valley, Pennsylvania 19006

QUALITY STATEMENT
Jay Bee Machine Works, Inc., maintains a Quality Assurance Manual which sets forth easy to use procedures covering all company quality assurance functions. The manual has been constructed to reflect a quality program in compliance with the U.S. Government's military specification Mil-I-45208; however, it should be useful and adaptable to non-military applications as well.

Jay Bee Machine Works Defense Contract Management Command Philadelphia Quality Certification

Click on the above image to view full size, then use your browser back button to return to the page.

Jay Bee Machine Works, Inc. is predominately a custom manufacturer, and does not have a conventional catalog. Any inventory consists of over runs from previous orders.
Jay Bee Machine Works, Inc. is a family owned and operated small parts manufacturing company established in 1931.
Currently a majority of our sales are through the Defense Logistics Agency in Philadelphia. The federal stock classes which we manufacture most frequently are: 3120 -bearings, 5305 - screws, 5306 - bolts, 5307 - studs, 5310 -nuts, 5315 - pins, 5340 - misc. hardware, and 5365 - spacers. Our forte is machined parts which are fabricated from bar stock between 1/8 to 3 inches in diameter and with a maximum piece length of 18 inches or castings to 10 inches in diameter, fabricated from either ferrous or non ferrous materials. We have no minimum order and will manufacture from a print, description or national stock number.
Dealing with DISC, (Defense Industrial Supply Center) we are accustomed to providing certifications and first article inspection parts. We are presently revising our quality assurance manual, which conforms to Mil-I-45208. We have made many parts from drawings originally supplied by such companies as; Pratt & Whitney, Sikorsky, Boeing, Lockheed, McDonnell Douglas, Sperry Gyroscope, and many others.
We are equipped with a microfiche reader/printer and are EDI capable. All inquiries will be treated promptly.

Jay Bee Machine Works, Inc. is a United States Defense Department Prime Contractor engaged in the manufacture of the following type of parts:
3120 - Bearings 5305 - Screws 5306 - Bolts 5307 - Studs 5310 - Washers & Nuts 5315 - Pins
5340 - Miscellaneous Hardware 5365 - Bushings & Spacers
Jay Bee also manufactures a variety of other parts, such as; rollers, nozzles, eccentrics, fittings, and anything that can be fabricated from a bar of material.
Parts manufactured from: Steel - Carbon - All Grades
Alloy - All Grades
Super-Alloys - A286, Rene 41
Aluminum - All Grades, including Marine (5000 Series)
Brass - All Grades
Stainless - All Grades
Nickel Copper - 400 & 500 Nickel Copper Alloy (Monel®)
Bronze - All Grades, including Sintered Bronze (Oil Impregnated)
Plastic - Nylon, Teflon, Rulon, etc...
Exotic - Titanium, Copper Nickel, Nickel Silver
Parts manufactured in diameters from 0.015" to 16", and lengths to 24".
Threads made by cutting, forming (thread rolling), or single point turning and comply with variable thread gauging.
Micro finishes to 24 RMS without grinding.
Tolerances to + / - .0005 without grinding.

Quantities from 1 to 1,000,000.
R & D work available.


Address:
Jay Bee Machine Works, Inc.
400 Pike Road
Huntingdon Valley, Pennsylvania 19006
Telephone: 215/357-8001
Fax: 215/357-8004
FSCM: 74954(Cage Code)
Y2K Compliant
Fully EDI Capable
CCR Registered
Logo Registered with ASME
Territory: International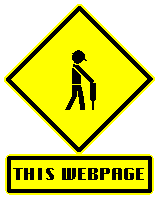 This Web Page Under Construction

Please feel free to E-Mail us Questions or Inquiries to:
sales@jaybee.net
Created by Max Berlin using Netscape Communicator 4.5
Copyright Jay Bee Machine Works, Inc. 2007